"I have enjoyed great health at a great age because every day since I can remember I have consumed a bottle of wine except when I have not felt well. Then, I have consumed two bottles." (Bishop of Seville)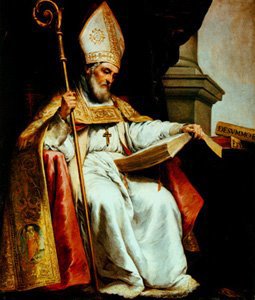 I'm not one to mix wine with religion - but this Spanish bishop really had the right idea about wine. This quote is pretty much my favorite. quote. ever. So what better place for the wine club to cover than a country home to such old school wine Enthusiasts -- Spain!
History of Wine in Spain
As is true with most wines from Europe, it all goes back to the Romans. During Roman rule, Spanish wine was widely exported and traded. However, after the fall of the Romans, the Moors conquered much of the wine-making region and practically banned the production of wine as a low priority. During the first century A.D., the Moors were overthrown (Reconquista) and Spanish wine was exported again.
As time moved forward, Spanish wine was popular, but its development lagged behind due to additional obstacles like slow industrialization, phylloxera and several wars. Eventually, with acceptance into the European Union in 1986 and the influence of the "flying winemakers", Spanish wines slowly began to reclaim their prestige on the international market.
The Basics in Spanish Wine
Major Native Grapes, Wine Regions and the Appellation System of Spain
Native White Grapes
--
Albariño
; Verdejo; Macabeo;
Cariñena
Native Red Grapes
-- Temperanillo; Garnacha; Monastrell (aka
Mourvèdre)
Wine Regions at a Glance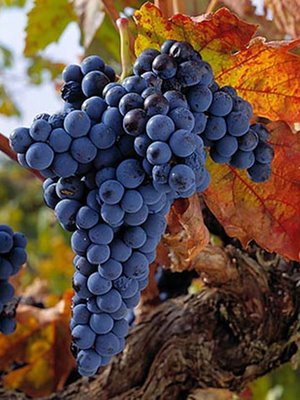 If you are looking for Spanish wine in the United States, you are most likely going to see wine from the following regions (listed with the primary grapes grown there):
Rioja - Temperanillo (Tinto Fino) and Garnacha
Ribera del Duero - Temperanillo
Priorat - Garnacha, Cariñena
Penedés - Macabeo, Caberbet Sauvignon, Carinena, Garnacha
Rías Baixas - Verdejo, Albariño
Sherry (Jerez) - Palomino
Appellation System:
The wine regions of Spain are regulated under the Denominacion de Origen (DO) laws, similar to the French AOC system, updated as of 1982. Currently, there are 71 DO regions and 2 DOC regions (Priorat and Rioja). The ranking hierarchy is as follows:
DOC (formerly DOCa) - Denomenacion de Origen Calificada, the highest category.
DO - Denominacion de Origin, the mainstay of Spain's wine quality control system. Each region is goverend by a Consejo Regulardor, who decides on the boundaries of the region, permitted varietals, maximum yields, limits of alcoholic strength and other quality standards or production limitations pertaining to the zone.
If you are searching for Spanish wines in the U.S., you will likely only see wines from the
above
categories, however the appellation system also includes the following:
VCIG - Vinos de Calidad con Indicacion Geografica.
VdlT - Vino de la Tierra, a mid level regional wine that conforms to local norms without qualifying for DO status, the equivalent of the French Vin de Pays.
VdM - Vino de Mesa, the catch-all at the bottom of the pyramid that for all wine from unclassified vinyards and wine that has been declassified by blending.
VP - Vino de Pago, a special term for high-quality, single-estate wines (Pago is the Spanish term for a vinyard) which in some cases also belong to DO or VdlT appellations.
Wine Regions in Detail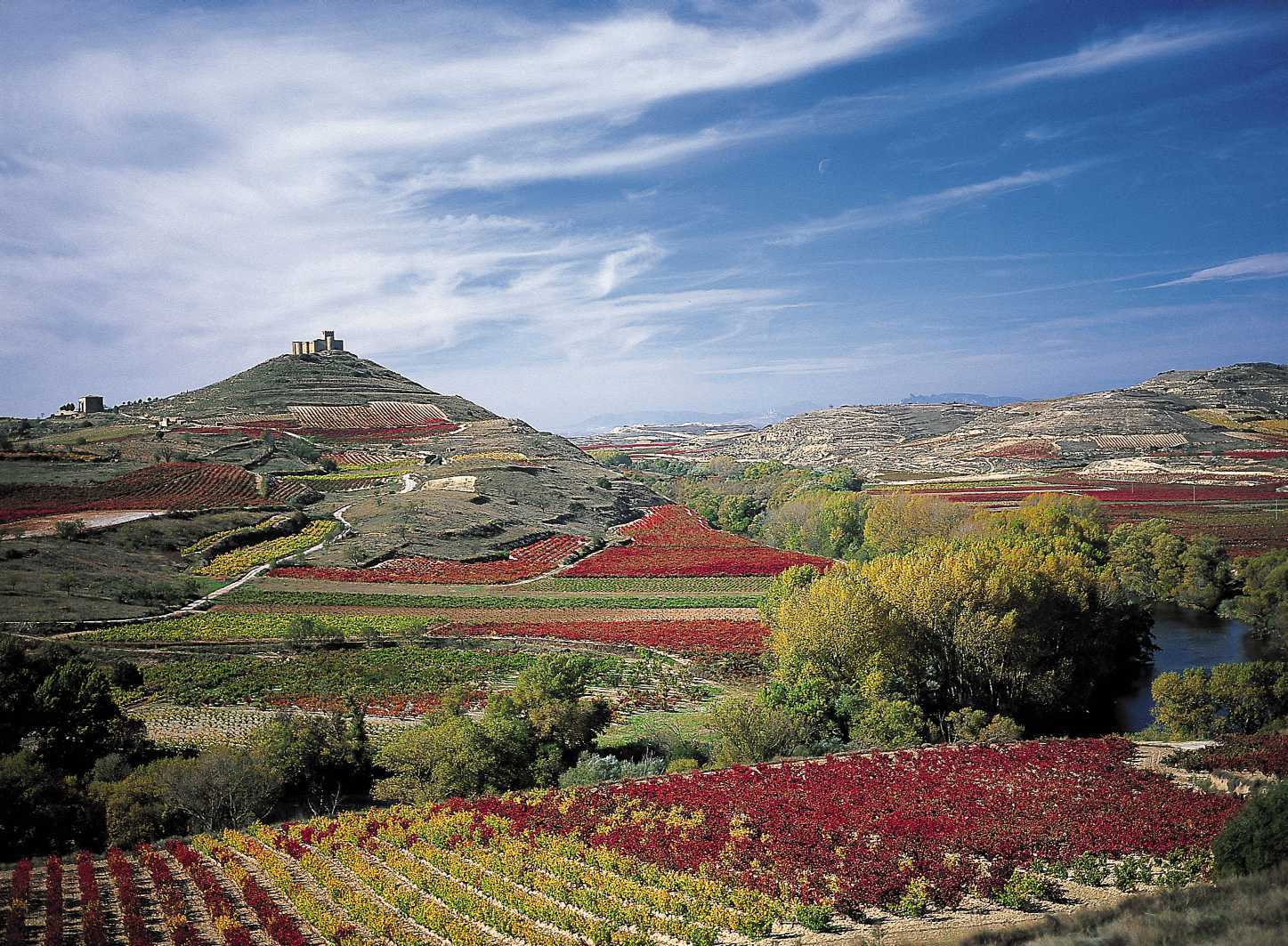 Photo Source: http://www.efow.eu/vineyards_of_the_month/
rioja_the_strength_of_a_name_with_a_historic_reputation
Wines from Rioja
Rioja is known as the powerhouse of Spain. The key thing to remember when buying wine from Rioja are the three levels (or styles):
Crianza,
2 years of aging, minimum 1 year in oak barrel;
Reserva,
3 years of aging, minimum 1 year in oak barrel;
and Gran Reserva
, 5-7 years of aging, minimum 2 years in oak barrel.
Grapes?
Temperanillo
, known for producing complex wines worthy of aging. It's name comes from the Spanish word "temprano" or "early" because the grape typically ripens several weeks earlier than most red grapes in Spain.
Garnacha
(aka Grenache in France), known for its spicy berry flavors and producing wines that are rich, warm and alcoholic - so its commonly blended.
Wines from Penedés
If you love sparklers, the first thing you should think when you think Pened
és is Cava. However, this region is also known for making some quality red table wines. If you are looking for quality wines from these region, check out Torres or Jean Leon (producers).
Wines from Ribera del Duero
Stay on the look out for wines from this wine region. It is known as an up-and-coming region of Spain. The major red grapes grown here are Tinto Fino (Temperanillo), Cabernet Sauvignon, Merlot, Malbec and Garnacha.
Wines from Priorat
Given that most of the vineyards in this region were historically farmed by Monks, Priorat was traditionally known for sacramental wine. However today, if you are looking for a quality (and pricey) bottle of red wine - Priorat is another great place to go.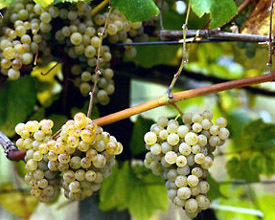 Photo source: http://www.theworldwidewine.com
Wines from Rueda &
Rías
Baixas
FYI - not all the wine worth drinking in Spain is red! These two regions are known for the production of white wine. The modern style of wine made in Rueda is dry, fruity and fresh. These wines are made from Verdejo, Viura and occasionally Sauvignon Blanc grapes. The native Verdejo are generally harvested at night to reduce the risk of oxidation from the hot day-time. It is also known for making aromatic but full-bodied wines.
Rías
Baixas, on the other hand, makes delicious white wines with mostly the
Albariño
grape.
Albariño
(synonym for "Alvarinho") is one of my personal favorites from Spain! Known as the classic Vino Verde grape - the grape is known for its distinctive peach and apricot aroma. It produces light but highly acidic wines.
Phew! So that covers the basics of Spanish wine. If you are searching for a take away - it seems Spain is a powerhouse of reds and not really well known for whites - similar to Italy. However, the white wines of Spain are not to be ignored! I know I will be looking for a aromatic and crisp white from Spain next time I hit the local wine shop.
Cheers!